Description
Garu001 –Coconut chips are a wider version of shredded coconut that can be used as a snack like potato chips or as part of a recipe much like nuts or chocolate chips. The chips are roasted to give them a crisp texture – much like the potato chip. Toasted coconut chips are essentially the same. Organic coconut chips are coconut chips that have been made from coconuts that have been grown and harvested without using pesticides or harmful chemicals.
Sometimes called coconut flakes these delightful chips make a delicious alternative snack or can be used as stand-alone mix-ins in many recipes. They also make great smoothie garnishes, are great in trail mixes, can be mixed in porridge or muesli, sprinkled on salads or even stirred through brown rice. Once you've tried coconut chips, you'll be looking to use them wherever you can.
About
These organic coconut chips are made with minimal processing and absolutely no artificial colours, flavours or preservatives. They are simply the dried white flesh of organically grown coconuts that are flaked into chips and provide an abundance of healthy fats and dietary fibre. Coconut chips have a delightful chewiness with a fresh coconut flavour. They are tasty on their own and also super versatile in the kitchen for anything from breakfast foods to snacks and savoury meals.
Uses
Coconut chips are a perfect addition to smoothie bowls, porridge, granola (like this Maple Cinnamon Granola) and muesli. They are even delicious simply scattered over yoghurt and fresh fruit for a quick breakfast or sweet snack. For extra flavour, toast your coconut chips in the oven with a little sweetener like maple syrup or honey drizzled over the top. Add coconut chips to your trail mix for a little extra coconutty sweetness, or make your own trail mix with your choice of nuts, seeds and dried fruit alongside coconut chips. Use coconut chips for decoration of cakes, slices, ice cream sundaes and pancakes, or top your Thai curries or Asian noodle dishes with a scattering of them.
About this item
Garuda Ceylon Coconut Chips,
Certified Organic, Non-GMO, Earth Kosher, Gluten-Free, Vegan
Our toasted coconut chips are unsweetened and never treated with sulfites. They make a perfect snack
Garuda Ceylon sources the freshest and highest quality superfoods from all over the planet. Our mission is to make these amazing, healthy foods available to you at the lowest prices possible while paying our growers and employees fair wages.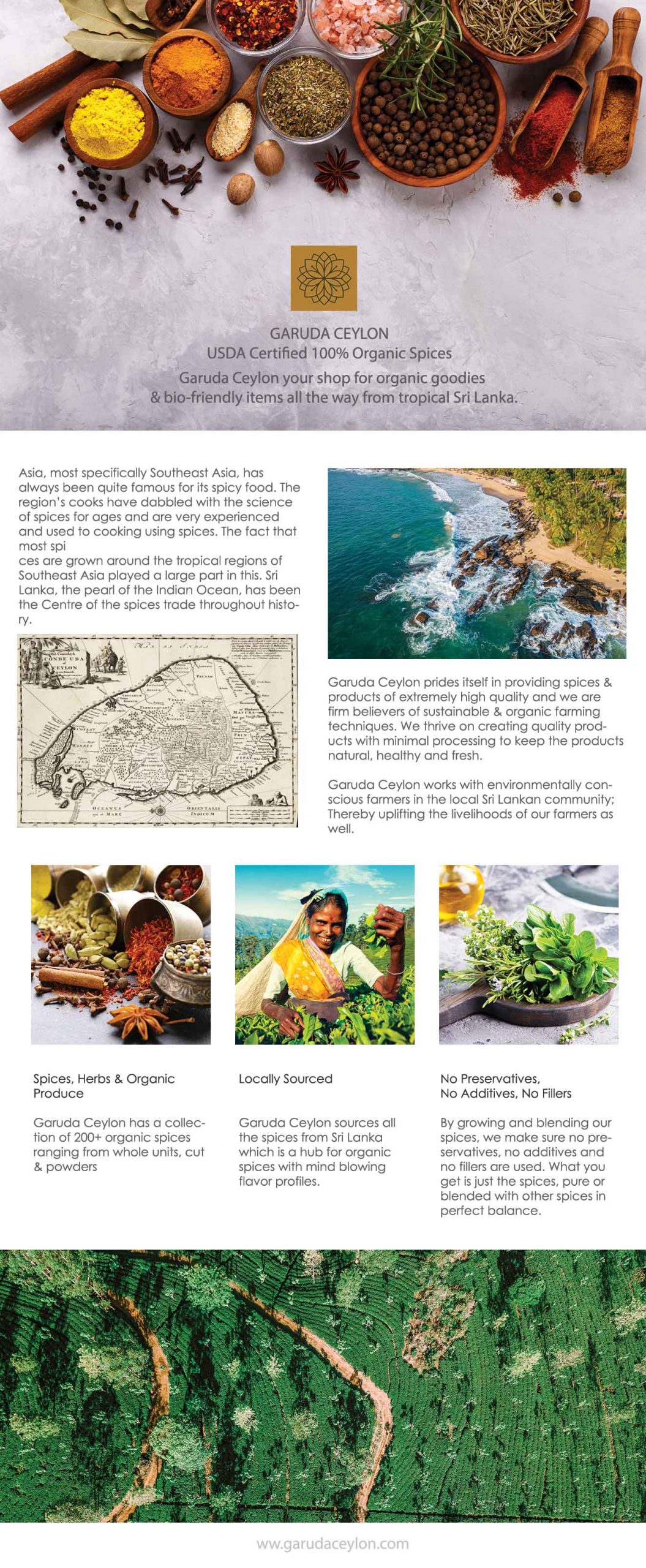 Actual product colour may vary from the images shown due to temperature and other processing factors.